Get Verifiable Flight Reservation For Visa Application
between 12 To 24 hr Delivery | World Wide Accepted
---
FREE NOC, Cover Letter

What We Offer 24/7 days a week
Select Plan
Provide Your Travel Details
Reviews | Read Genuine Reviews From Our Real Customers
---
Sanzonetti Ayuk Cantik

"Very professional website. And very reasonable prices for itinerary documents as well.
As promised by them the itinerary is verifiable online. Thank you very much Flying Helpline team..!!"
Sonia Sharma

"Excellent service provided by Flying Helpline team. As promised by them the itinerary is verifiable online. Thank you very much Flying Helpline team..!!"
Chauhan Riaa

"I got the itinerary and insurance very fastly!!😊😊
Very good service and got solutions from your visa guide pdf. Huge thanks😊😊😊"
Sharnita Lisha

"Thank you for editing my hotel itinerary for free. I thought that I will be getting charged for editing it for multiple Times. But you are so kind of that and you didn't charged for me. I am so lovable for your service. Thanks
recommend to all my friends"
Fëlix Jäcöbssön

"I got my visa approved using your flight itinerary day before yesterday. I got a confirmation from the consulate that my visa was approved. Thank you so much. It was my first experience through your website. And you guys were really good at helping."
VIEW ALL REVIEWS
Flight reservation for a visa is a reserved itinerary or flight itinerary and from the…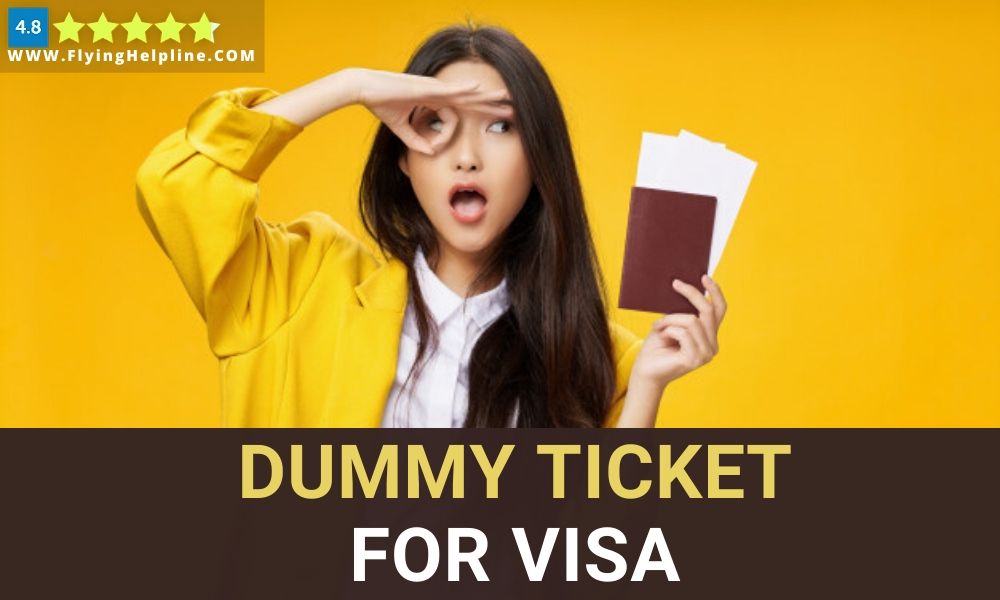 A dummy ticket that looks like a regular airline ticket with a Valid PNR number…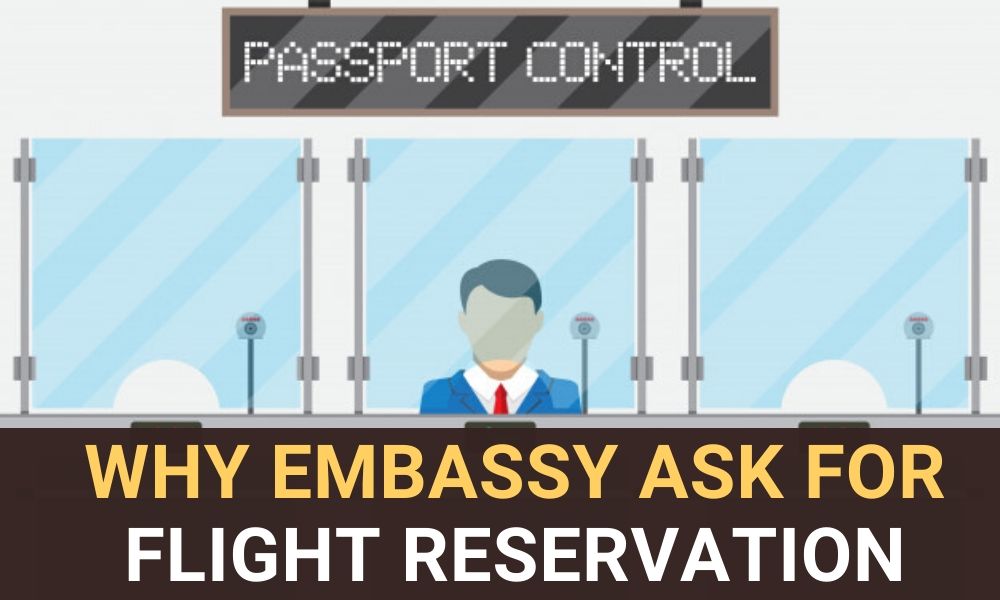 Get Important Update about Flight Reservation Ticket Application Absolutely Yes, any flight reservation for a…
Can Embassy Accepted Flight Reservation Ticket?
That's exactly why we are here for and why you should use our service! Yes, the
flight itinerary for a visa is perfectly acceptable for a visa. (T&C)
---
What is Flight Reservation?
A flight reservation is used for applying visa, a document showing that you have a reserved seat for flying on a specific date with particular international destination, tha information required in the documents is Such as flight name, flight code, departure/arrival timings along with dates, airport IATA codes and the flight reservation numbers with unique PNR code.
---
Fully paid Confirmed Ticket OR Reservation ticket?
Well, you do not have to buy a fully paid ticket before applying for a visa. Instead, you can offer a flight reservation that you can book without paying full price and once you get your visa you can buy the actual flight ticket.
Reservations made by flight itinerary or airline website which are acceptable by all consulates. So you are worried about it for visa application
A flight booking is an actual ticket, You would pay the full price for the ticket and if you want to cancel the ticket in case your visa application is rejected, you would lose the entire price that you paid for the ticket, Here is what the embassy says about the flight reservation.
---
How Long Flight Reservation Validity
Our Flight Reservation is generally valid from 7days to 2weeks. But sometimes airlines can choose to release a Flight Reservation at any time without prior notice to the customer or travel agency. Why so, we cannot promise our customers an exact date. as we have already mentioned in our terms & conditions. Remember, there is no person or business providing such kind of services should be guaranteed for validity. its all depends on airline policy. . (T&C Apply)
When you made your reservation online, you had read the T&C that it is a reservation, not a final purchased ticket. it is subjected to airline policies such as overbookings/ cancellation of flights/ due to server issues/ COVID issue/ Bad weather / The airline's main priority is to sell tickets not merely reservations.
important Update : Refund Process Due to COVID19