Sample letter of NOC From Employer
Sample Letter of NOC letter for visa application from company
Applying a visa for everyone on your own can be an overwhelming affair.

This can be especially true if you do not have first-hand experience with applying first.

Although you have most of the documents you need right now, there are some documents, such as a No Objection Certificate from company or the employer, which must be collected from your company or a flight reservation for a visa you need to make well before applying Visa.

The NOC from the employer is one of the most important documents that most people miss or receive incorrectly.

If you have tried to dig the Internet for the correct format for a No Objection Certificate, then you will know that the results can be very vague and quite confusing.
In addition, there are very few templates available for very specific reasons such as a No Objection Certificate to obtain a visa.

We are aware of the challenges you have to go through and of course, we have their solutions.

So, as you have already landed at the right place, let us help you a little in your application by providing you with some quick guidelines as well as some great sample templates for noc for visa application from company!
What is the NOC letter for a visa application?
A no-objection letter, also known as NOC, is an authorized letter from your employer or your school/university that declares that you are allowed to leave the country without any objection from them.

This is an assurance to the embassy of your destination country that you are not illegally attempting to leave your base country or even illegally seeking employment while traveling to another country.

The employer or authorized body declares that not only do you have the leaves to travel, but also the financial means to independently bear your own expenses without any assistance from the employer.
WHY DO YOU NEED TO SUBMIT A NO OBJECTION LETTER?
No government likes to take visitors who think they will break the laws of the country.

That is why they ask for a no-objection letter from visa applicants.

Clean background and evacuation from the employer or school certainly go a long way in assuring the embassy that your visit is limited to a trip declared for paper, business, tourism, education, or medical reasons only.

It is therefore important to put together a professional and a no-objection letter to ensure maximum likelihood of visa approval.
SAMPLE NO OBJECTION LETTER
A NOC is supposed to collapse and provide sufficient information to the embassy for the visa approval process. This usually includes the following things:
Name and designation of the employee (name and nominee course in case of students)

Period of employment with the current employer (course duration in case of students)

Number of approved leaves

Monthly/annual salary to show financial independence (details of sponsorship in case of dependent students)

No objection from employer/school

If all this information is overwhelming you, there is no need to worry. It is indeed a very simple task! You can also take a look at the NOC sample shown below for your reference.
HOW TO OBTAIN A FREE NO OBJECTION LETTER?
By now, you must have understood what kind of no objection letter the embassy would be looking for.

But you are probably wondering how you can get a free no objection letter to go through the visa application process hassle-free. If you think about it then it is quite a simple process! An alternative is to contact your manager or head of the department directly and ask for a free no-objection letter from them.

In many cases, if your leave has been approved by the organization, they will oblige. For them, it is simply a matter of gathering some details about your employment and bringing down a simple letter.

However, we have come across several instances where it has become a little difficult for the applicant to obtain a free no objection letter from the employer or university. This can potentially be due to two reasons.

In the first scenario, the right person for the visa application process to delay you may be busy or unavailable to provide you a No Objection Letter on time.

There may be another situation whereby you plan to apply for a visa before your leave is officially approved.

This is a possibility because the processing time for a fixed visa can be quite long and you want to apply in advance so it is out of your way.

In this case, many organizations may refuse to provide free NOC until the leaves are approved.

Have you faced this situation yourself or do you think it could be for your next vacation? We have a simple solution to this!

We can easily help you get a free no objection letter! When you choose a package for your flight reservation for a visa and a hotel reservation for a visa, let us know that you also need a no-objection letter.

It is equally straightforward, We have many professional templates without any objection letter which is accepted by various embassies of the world and our team can help you according to your requirement.

We hope that you will now realize that getting a free no objection letter is basically quite simple. Either contact your organization to get one, or if it is not working, we will always be able to assist you with visa reservation services!
What are the types of no objection letters?
Depending on your situation and the organization/organization to which you want to issue it, there are two types of NOCs:
NOC letter for students – issued by a competent person in the university where the applicant is nominated
NOC letter for employees – issued by a competent person at the candidate's workplace
On the other hand, if the employer has issued a NOC , depending on the type of visa you plan to apply, there are two NOCs for this:
NOC for tourism purposes – when the employee is planning to travel to a foreign country for tourism or to meet family members/friends
NOC for business purposes – when the employee is visiting a foreign country to participate in business activities
What information should a NOC contain?
The letter must contain some very specific information for it to be valid. Find out more in this regard:
Details about the company/university
If you are writing a NOC letter for an employee or student, the letter should contain the following information about you and the university or company where the visa candidate is employed / enrolled:
name and surname

Posts in company / university

Company / University Address

Phone number

E-mail

signature
Details about the visa candidate
If the visa candidate is an employee:
name and surname

ID number

Status at work

Period of employment in the embassy

annual salary

Leave dates
If the visa candidate is a student:
name and surname

ID number

Field of study

Year of enrollment

leave dates
No objection certificate
To illustrate what the NOC letter actually looks like for you,
below are three examples of NOC letters for a visa application:
For students applying for a tourism visa

employees applying a tourism visa

applying for business visas
Where to submit NOC letter
A no objection letter for the visa should be submitted to the country's embassy/consulate / visa center that the visa candidate intends to visit. The letter must be submitted along with other required documents.
Remember that you should present all the documents required for the visa application together on the day of your interview. If you fail to do so, your application will be automatically rejected.
Free Download Sponsorship Letter For Visa Application What Is Sponsorship Letter for Schengen Visa How…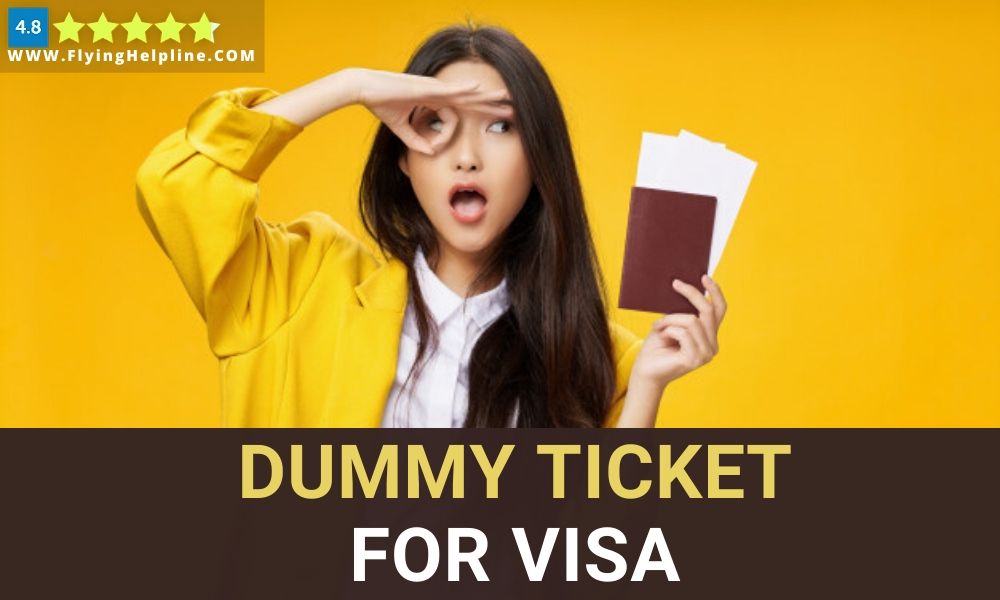 A dummy ticket that looks like a regular airline ticket with a Valid PNR number…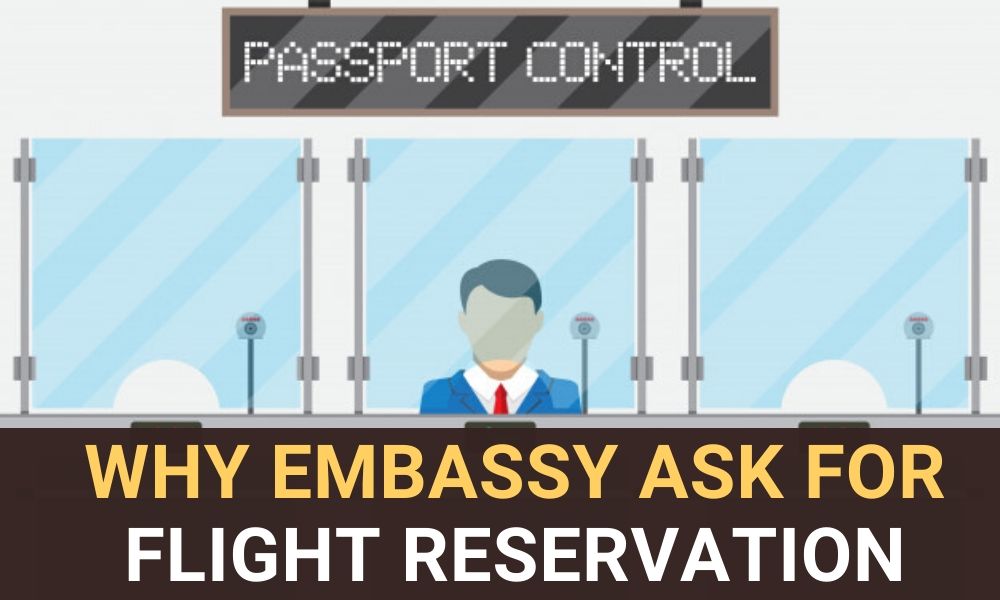 Get Important Update about Flight Reservation Ticket Application Absolutely Yes, any flight reservation for a…
Summary
Author Rating
Brand Name
Product Name
NOC letter for visa application Sample Free
Price
Product Availability